Location
The English Language Centre is located in the J Building at Ontario Tech University's north Oshawa location.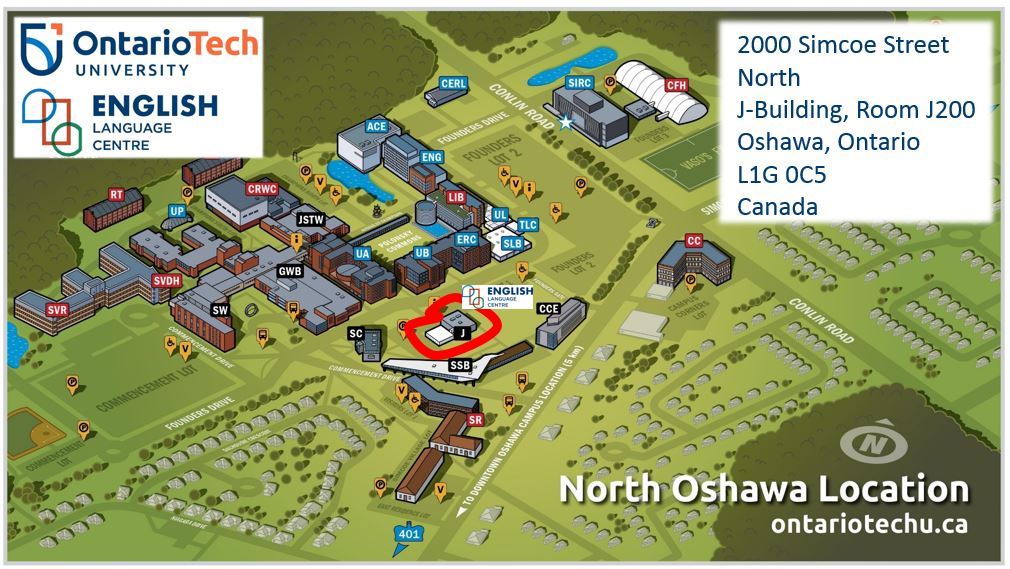 Oshawa is part of Durham Region, one of Canada's fastest growing economic areas. Our location allows us to build strong relationships with industry and community partner organizations in the area. Our students apply their knowledge and skills in many experiential learning opportunities and also find permanent employment with many of these partners. Local industries include, but are not limited to:
advanced manufacturing
digital technology
education
health care
smart energy
The university is also located less than an hour's drive away from downtown Toronto, Canada's largest city. Toronto is one of the world's most diverse cities with 49 per cent of its population born outside of Canada. This diversity is reflected in the many ethnic neighbourhoods and annual festivals celebrating different cultures. Toronto features world-class shops, sporting venues and restaurants, and is home to events such as the Toronto International Film Festival, Canadian International Auto Show, and Inuit Blanche, an all-night contemporary art event.