Fitness and athletics
Campus Recreation and Wellness Centre (CRWC) 
905.721.3040
campusrecreationcentre.com
aerobic studio
badminton
basketball
cardio room
dance studio
gym
sauna
table tennis
track
training room
volleyball
Weekdays: 6 a.m. to 10:30 p.m. (8:30 p.m. Fridays)
Saturdays: 7:30 a.m. to 5:30 p.m.
Sundays: 7:30 a.m. to 7:30 p.m.
Activity areas close 30 minutes prior to above closing times (locker area remains open for 30 minutes). 
The Flex Fitness Centre
Group fitness classes (extra fee) such as dance, muscle training, yoga and more.
Campus Fieldhouse
Domed turf centre for indoor sports such as soccer, lacrosse, football and more.
Campus Ice Centre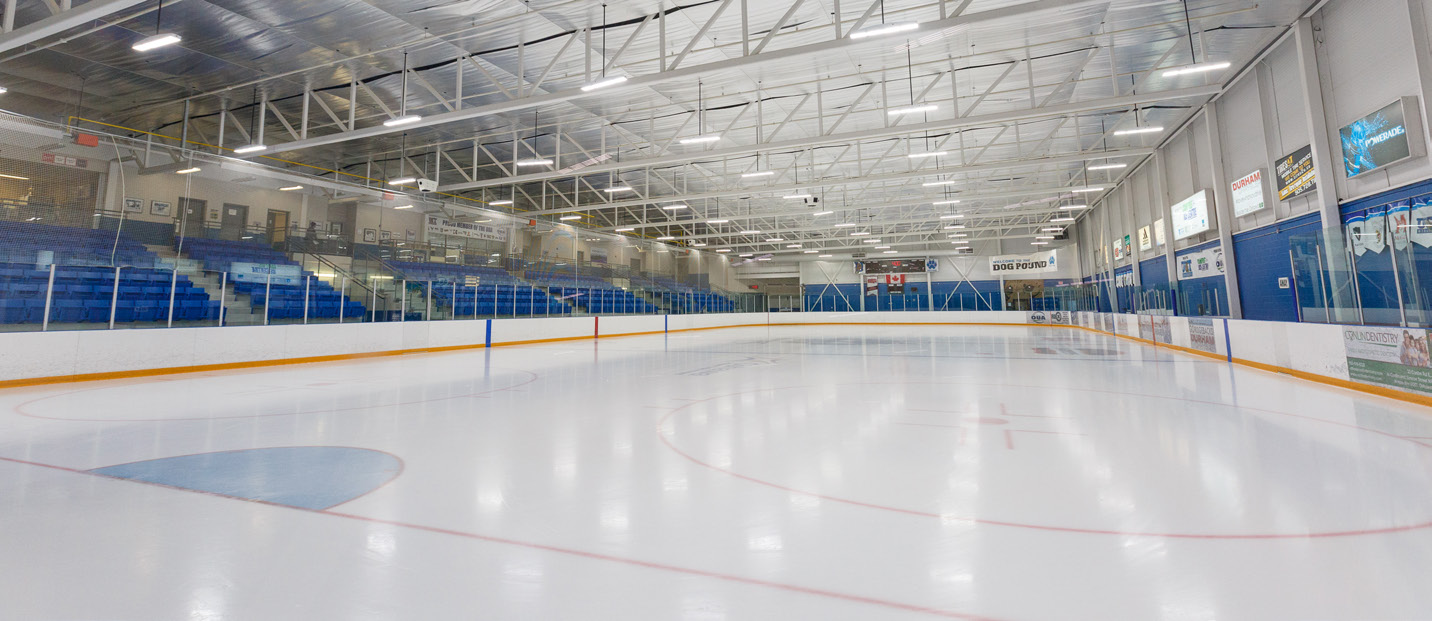 905.721.3230
campusicecentre.com
Check the Campus Ice Centre website for information about free skating for staff and students.